Honey & Wax Book Collecting Prize
Here at Honey & Wax, we take a particular interest in the evolving role of women in the rare book trade, on both the buying and selling sides. The great American book collector Mary Hyde Eccles, the first woman elected to the Grolier Club, noted that a collector must have three things: resources, education, and freedom. Historically, she observed, "only a few women have had all three, but times are changing!"
We embrace that change. In the interest of encouraging the next generation, we are delighted to award the Honey & Wax Book Collecting Prize, an annual prize of $1000 for an outstanding book collection conceived and built by a young woman.
The contest is open to women book collectors in the United States, aged 30 or younger. Contestants do not need to be enrolled in a degree program, nor do they require a sponsor.
The winning collection must have been started by the contestant, and all items in the collection must be owned by her. A collection may include books, manuscripts, and ephemera; it may be organized by theme, author, illustrator, printing technique, binding style, or another clearly articulated principle. Collections will not be judged on their size or their market value, but on their originality and their success in illuminating their chosen subjects. The prize rewards creativity, coherence, and bibliographic rigor.
2018 Submission Deadline: June 1, 2018
Contestants must be aged 30 or younger by January 1, 2019. Please submit the following by the deadline of June 1, 2018:
Personal information: your name, date of birth, mailing address, telephone number, and email address.
An essay of no more than 1500 words describing the purpose, history, and ultimate ambition of the collection. What inspired you to begin collecting? How has your focus developed over time? What are the most interesting or surprising books in the collection to date? Which were you most excited to find?
A bibliography of at least 20, but no more than 50, items in the collection arranged by author, date, or another principle of your choice. Each entry should include, at minimum, the following information: author, title, place of publication, publisher, date, and a brief physical description of the book.
A wish list of the three books you would most like to add to the collection, explaining your reasoning.
Photographs of your collection are welcome, but not required, and will not serve as a substitute for careful bibliographic description. The Honey & Wax Prize is not affiliated with the National Collegiate Book Collecting Prize, and qualified contestants are encouraged to apply to both.
Many thanks to this year's prize sponsors, AbeBooks and The Rosenbach Museum and Library.
Entries should be submitted via the link below. The winner will be announced in September 2018.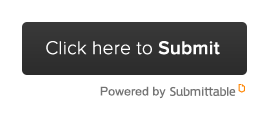 2017 Winners of the Honey & Wax Prize:
We're delighted to announce the $1000 winner of the 2017 Honey & Wax Book Collecting Prize:
To Jessica Kahan, 29, a public librarian in Ohio, for her collection "Romance Novels of the Jazz Age and Depression Eras." Kahan has collected some three hundred popular American romance novels of the 1920s and 1930s, all in their sensational original dust jackets, with an eye to creating a bibliography of fiction often dismissed as frivolous. Aiming "to capture women's experiences through the lens of romance novels in the decades between women's suffrage and World War Two," Kahan plays particular attention to the rise of the modern career woman as an archetype, and to the way that historical events (the radio age, Prohibition, the Olympics) are reflected in the genre. Highlights of the collection are featured on Kahan's blog, thegoodbadbook, and her complete prize application is available for reference here.
We loved this collection's breadth and depth. Kahan's refusal to condescend to her subject helps us see how a genre famous for its rigid conventions bends to reflect the changing lives of American women.
We are also awarding five honorable mentions of $200:
To Nora Benedict, 29, a postdoctoral fellow at Princeton, for her collection "The Rise of Modernist Publishing in Buenos Aires." Benedict began by collecting the works of the Argentine writer Jorge Luis Borges, then expanded her scope to include the independent Buenos Aires publishing houses that employed Borges, including Editorial Losada, which published his translation of Kafka, and Victoria Ocampo's Editorial Sur, which published his translation of Woolf. Benedict is currently assembling a complete run of Editorial Sur publications.
We admired Benedict's turn from a single-author collection to one with historical research value, as she tracked down obscure Argentine publisher's catalogs and reconstructed the print history of Borges's circle.
To Caitlin Downey, 22, a senior at Edgewood College in Wisconsin, for her collection "Documenting the Geisha of Kyoto, 1970-2000." Downey has collected almost 150 original theater programs from the odori, the yearly public dance performances staged by the geisha of Kyoto, as well as books on the subject. Her collection, pursued online and shared with a virtual community of geisha fans, participates in a collective historical project, in which fans share primary sources to reconstruct a landscape of now lost okiya (geisha lodging-houses) and teahouses.
We were struck by Downey's disciplined pursuit of material researched and purchased almost entirely online, a model of collecting unknown a generation ago, and by her focus on printed ephemera, a strong trend among young collectors.
To Sherese Francis, 27, owner of J. Expressions Pop-up Bookshop and Mobile Library, for her collection "J. Expressions: Work from the Literary Community of Southeast Queens." Mindful of the redevelopment proposed for her Queens neighborhood, Francis collects books by local writers, most of color, many of whom are self-published or published by independent presses, in an effort "to highlight and preserve some aspect of the communities that already exist here or existed here before." Her collection includes chapbooks, zines, artists' books, memoirs, novels, and poetry, all by writers from Queens, and shared with the community at local literary events.
We admired Francis's commitment to preserving the books being produced in her immediate time and place. Her focused "archive of the now" provides a local model of collecting we'd like to see practiced all over the country.
To Samantha Montano, 27, an expert in emergency management, for her collection "Safeguarding the History of Disasters." As a professional "disasterologist," Montano collects first-hand accounts of disasters – fires, floods, earthquakes, volcanic eruptions – from the late nineteenth and early twentieth centuries, accounts that predate the academic discipline of emergency management. She aims to preserve an increasingly relevant piece of the historical record in a time of rapid climate change: "We do not want the stories of how people have survived disasters to be a secret. We want that information to be shared."
We appreciated the originality and urgency of Montano's project, which brings together a group of largely forgotten primary sources. The was one of a number of collections which tackled environmental and ecological questions.
To Ashley Rose Young, 29, a doctoral candidate in history at Duke, for her collection "Nourishing Networks: Provisioning New Orleans in the Atlantic World." Young began by collecting historic Creole cookbooks, then expanded her focus to the food markets of the port of New Orleans, a local economy historically dominated by African-Americans and immigrants. Her turn to the marketplace inspired Young to collect novels, travel narratives, and printed ephemera, and to launch a new digital project, Sound Bytes: Historic Street Food Cries of New Orleans.
We enjoyed the unfolding narrative of this collection, as Young's original interest in regional cookbooks laid the foundation for a more wide-ranging exploration of the cultural and culinary politics of New Orleans.
Each of the winning collectors demonstrated an awareness of their books as artifacts, worthy of careful description and preservation, and a strong independent sense of purpose. Their collections reflect the "creativity, coherence, and bibliographic rigor" we hoped to reward with this prize.
Special thanks to the Antiquarian Booksellers Association of America (ABAA) for offering all our 2017 contestants free admission to ABAA book fairs in 2018; to the editors of Fine Books & Collections, who are sending each contestant a complimentary copy of the upcoming print issue; and to The Paris Review, for taking the lead on the public announcement of the 2017 Honey & Wax Prize.
Our final thanks are to you, our first contestants. We're incredibly heartened to know that you're out there, working. We hope to meet you in person and watch your collections grow in the decades to come.